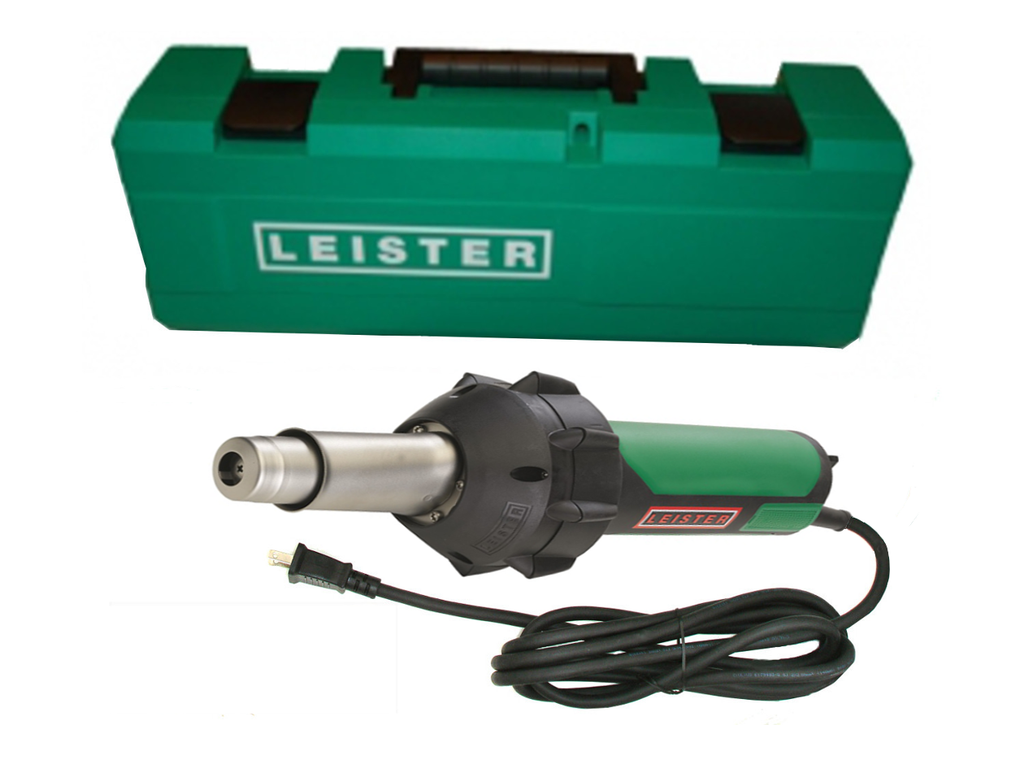 Burke Tools
Leister Triac ST Hot Air Welder with Carrying Case + FREE SHIPPING
Sale price
$524.95
Regular price
$589.00
The NEW Leister Triac ST Design meets experience: The TRIAC ST is the seventh generation of the revolutionary TRIAC hot air tool from Leister. Decades of experience packed into a modern design, the industry standard hand held hot air tool. Small and lightweight, the Triac ST heat gun provides plastic welding, shrinking and overlap welding needs. Interchangeable nozzles are available for optimum quality. The Leister Triac ST is used by plastic fabricators and geo-membrane installers, as well as flooring, roofing and electrical contractors. We are including the Leister Carrying case.

PRODUCT:

BRAND NEW SWISS MADE TRIAC ST IN LEISTER CARRYING CASE! LEISTER TRIAC ST, 120V, 1600W, HAND HELD HOT-AIR WELDER   
Great Price on a Great Tool.
FREE DOMESTIC STANDARD SHIPPING.

FEATURES:

World's leading self-contained Leister hot air welder. Produces hot air adjustable from 100F (40C) to 1290F (700C). Adjustable temperature scale allows for proper selection of temperature to fit your application. Air flow adjusts up to 8.48 cfm / 240 liters/minute. Variety of accessories available for many applications.

APPLICATIONS:

* Roofing membrane welding * Flooring materials welding * Shrink Tubes, Electrical Interconnection Devices * Heat Shrinkable molded parts * Soldering * Heat sealing of single-ply flexible plastics, lining membranes, coated materials, films, foams and sheets.

* Overlap welding, welding with rod and tape, butt welding and melt welding.

TECHNICAL DATA:

* Voltage: 120 * Power consumption: 1600W * Frequency: 60 Hz. * Temp: Infinitely adjustable temperature ranges from 100 - 1200 °F * Airflow: l/min. max. 230 * Pressure: stat. Pa ca. 3000 (30 mbar), after ca. 24 h operating time * Emission level: LpA (dB) 67 * Size: 13.2" x 3.5" x 2.2" * Weight: 2.18 lb with 3 meter cord



---
More from this collection